Majestic Jewelers has one of the largest selection of Pre-Owned Rolex Watches in the area, all come with 1 and 2 year Warranties. Majestic also has other Pre-Owned, high end styles available as well. Just ask and we may have or can get the style you are searching for.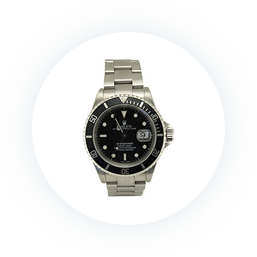 Bezels
Majestic also has diamond bezels and new dial options for your rolexes.
Citizen, Seiko and Pulsar watches are available here at Majestic Jewelers. Please call our staff for more information. Introducing Proximity
Perpetual Calendar Chronograph With BLUETOOTH
Powered By Eco-Drive Technology
Pair your Eco-Drive Proximity to a compatible Apple iphone mobile digital device. Compatible with iPhone 4S and iPhone 5.
CUSTOM CORPORATE LOGO DESIGNS FOR WATCHES
We can help you, your company, team or school choose a watch style that may best fit your Logo or Artwork and make watches with your logo's on them. Many pricing options available just email us at majestic@majesticjewelers.com and tell us what your idea is and your price point per watch and we will help you get started with an estimate!
WATCH REPAIR INFORMATION:
Watch battery replacement is done on site. If a watch needs a battery and pressure tested after a battery replacement it will need to be left for a few days. If you have a watch that needs further servicing you would have to leave it for a watch estimate.
ROLEX WATCH SERVICE
Complete Rolex Service by Trained Rolex Watch Maker with over 30 years experience. A complete Overhaul starts at $525 for Clean/Oil/Adjust/New Seals, One Year Warranty included on service!
Recommended servicing on a Rolex watch is every 3 to 5 years to keep it in optimum condition. Make your Rolex look new with our Rolex Outside Watch Detail SPECIAL $45.00.


Disclaimer: Majestic Jewelers is an independent manufacturer and is not affiliated with Rolex (a registered trademark of Rolex Watch USA) or any other watch manufacturer or distributor.